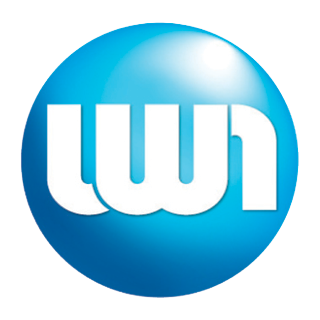 GLOBAL
How has the experience of the pandemic helped to strengthen digital teaching and learning capacities? Our response to the Galway-Mayo Institute of Technology (GMIT) was ambitious and the breadth of what was achieved at GMIT and Connacht-Ulster Alliance partner sites, as well as its alignment with strategic digital transformation goals. , has the potential to transfer learning to other higher education institutions. educational institutions in Ireland and abroad.
GMIT has five campuses in the west of Ireland with over 7,000 students of 40 nationalities. It is committed to strengthening digital teaching and learning capacities. We offer students a transformative third level learning experience, enabling them to fully contribute to the social, economic and cultural improvement of society.
GMIT is a member of the Connacht-Ulster Alliance or CUA, along with Sligo and Donegal, and is in the process of becoming a new university of technology in the west and north-west of Ireland which will have 21,000 students by 2022.
The GMIT 2019-2023 Strategic Plan outlines 13 goals that put the student at the center of everything we do. Digitization and the use of technology is a key strategic priority for GMIT.
In response to the global pandemic, GMIT has invested considerable resources in the development of rapid response digital response initiatives to support the transition of learning, teaching and assessment for staff and students. .
This was made possible through several initiatives including the development of the DigitalEd.ie knowledge platform supported by the Higher Education Authority Innovation Fund in Ireland (2019-22) and the creation of the Blended and Online initiative. Learning Transformation – BOLT.
The range of initiatives established since March 2020 that combine to strengthen digital teaching and learning capacities in GMIT include:
• The development of a digital champion academic team representing each department.
• "Ask Me Anything" clinics.
• Small group digital teaching and learning workshops.
• A series of webinars on digital education and workshops on alternative assessment strategies.
• Show and narrate information sessions on digital technologies.
• Recruitment of graduate student mentors.
• Online PASS student leadership sessions to support the freshman experience.
• The digital education development path at DigitalEd.ie for academic staff.
• Digital alternatives for professional practice.
• Creation of online teaching and learning guides.
• And the investment in a technological distance learning toolbox, for all staff working remotely.
Impact achieved
The enormity of what has been achieved at GMIT, in a short space of time, is the result: advancements in digital education technologies and the rapid deployment of Microsoft Teams and integration with the Moodle virtual learning environment. ; willingness of staff to engage in digital education learning opportunities; a focus on student engagement in the online learning space; collaboration with multidisciplinary groups and peer learning opportunities on multiple campuses; and exploring and discovering new innovative online assessment strategies and how to manage academic integrity in the world of online learning.
From March 2020 to June 2021, the impact on staff and student engagement and digital capacity development has been broad and includes:
• Over 250 "Ask Me Anything" clinics for academic staff covering digital learning and teaching skills.
• Over 200 webinars or workshops offered online on digital teaching and learning development strategies.
• Over 6,500 staff registrations for DigitalEd online webinars in Galway-Mayo, Sligo and Letterkenny.
• 125+ video demonstrations and desktop teaching and learning resources, produced and available on a teaching and learning media channel available through MS Stream.
• Over 45 learning, teaching and assessment resources or special guides developed.
• Over 80 staff have completed an accredited level nine postgraduate learning pathway in Technology-Enhanced Learning or Digital T&L and 24 graduates have become digital academic champions, offering one-on-one and small mentoring sessions. groups in their academic departments at eight AUC campus sites.
• Over 6,000 visits were recorded on the DigitalEd.ie knowledge platform enabling independent learning and a range of digital educational resources. The DigitalEd.ie platform was promoted widely on social media during the COVID-19 emergency, and as a result, other higher education institutions have accessed the platform for support and advice.
• 10 specialized distance learning support resources and services for students were put in place to help students participate in online learning.
• A one-stop-shop (online portal) has been set up for students called the GMIT Student Hub. Eighteen graduate students were recruited in August 2020 to provide online mentoring and support for students in their first year to senior year, and to create a sense of online belonging at GMIT.
Key digital teaching and learning topics for which academic colleagues have sought support and guidance from teaching and rapid response clinics and workshops include: designing and implementing the assessment; Moodle; H5P online course design; MS lens; Sub-committee rooms; MS flow; A note; Learning design strategies; Class management ; Structuring and online courses; Video creation; TEL tools; Moodle notebook; online whiteboard; and student engagement strategies.
What have we learned?
Extraordinary goodwill has been demonstrated by everyone involved in teaching, learning, supporting and leading the functional areas of GMIT, and much has been learned for the future of our digital transformation development journey. .
The cycle of continuous improvement in digital education continues at GMIT through ongoing action research studies on the initiatives described in this article and from thought-provoking evidence generated by a wide range of stakeholders.
This is essential for our digital transformation journey, which is current today, but will also be crucial in the post-COVID-19 context, in which the use of blended and e-learning is only expected to increase at GMIT. and throughout the higher education sector. at the World level.
Dr Carina Ginty is Head of Teaching and Learning and Project Manager at DigitalEd.ie at the Galway-Mayo Institute of Technology in Ireland. Email: [email protected] To learn more about GMIT's digital transformation journey in higher education, check out the following case studies by Carina Ginty: An Institute-Wide Response: Building digital teaching and learning capacities during a global pandemic and Building digital teaching and learning capabilities in GMIT with the DigitalEd.ie knowledge platform case study.