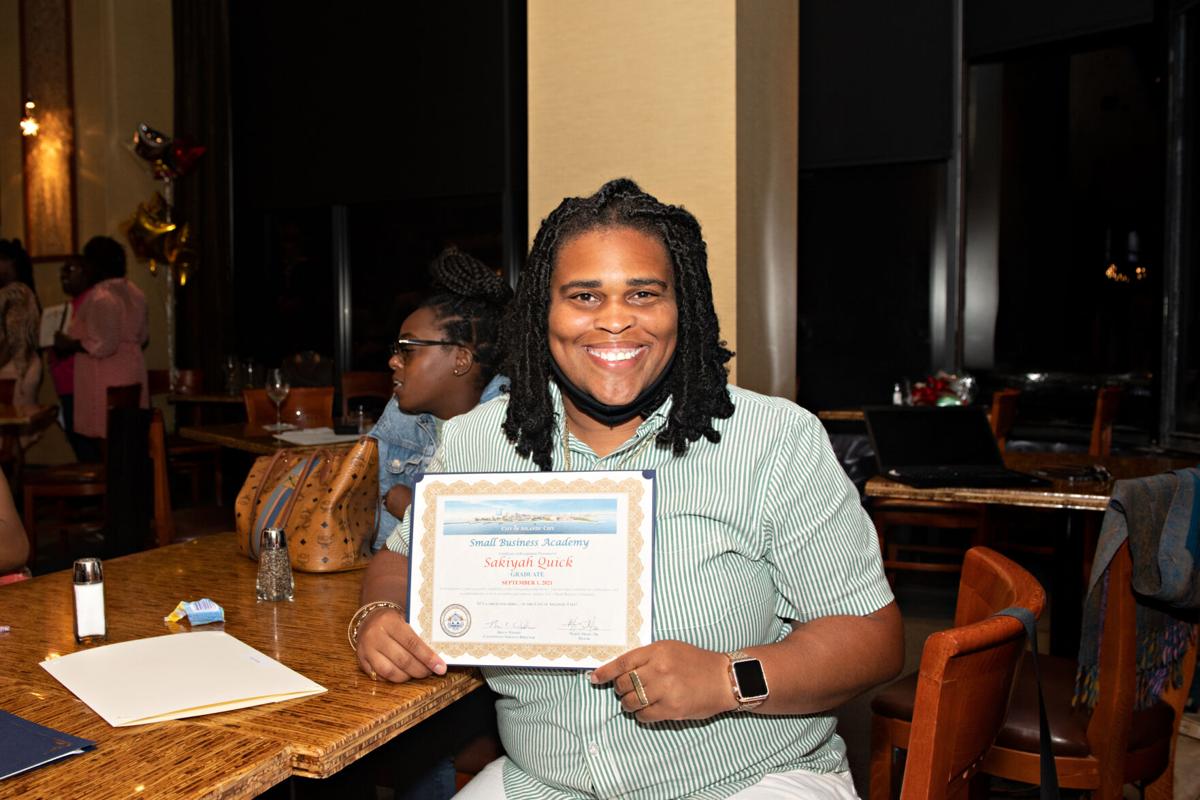 ATLANTIC CITY – Sakiyah Quick, of Atlantic City, has worked with seniors and with children, she said after graduating with 43 others in the first class of the City of Atlantic City Small Business Academy Wednesday night at the Flagship Resort.
Now she wants to open her own daycare, she says, and is looking for a property. She has a mentor for whom she works at Mrs. Barnes Playhouse Day Care in Absecon.
Nafeesah Gaines is already in business with her mother, Deena Daughtery, she said after graduating. The two run a Mommy and Me cleaning service in Atlantic City.
"I took the course to grow the business, to help it grow bigger," Gaines said. She said she had learned a lot about marketing that she would put to use, especially through social media advertising.
The nine-week free course, which recently ended, covered all the basics of starting and running a business.
The city has partnered with Stockton University, the Latin American Economic Development Association and the Atlantic Cape Community College to develop the program. It covered everything from building a business to managing finances, creating a business plan, marketing and branding.
"It's the first of its kind in Atlantic City," said Bruce Weekes, director of voter services for Small.